To activate GEOTEC Office 11 and after downloading  and installing the recent version, run the activation tool (from Start>GEOTEC OFFICE 11>Activate Product):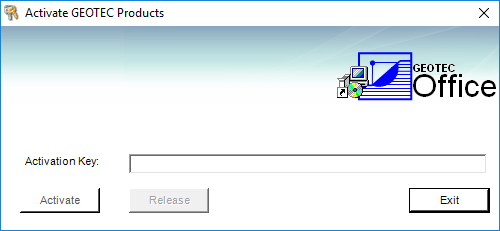 Use the activation code to Activate the key on a specific PC. You can use the release button to release the key and use it on a different PC.
You will be able to install the program on as many PCs as you want but only one machine can be activated at a time.
You will have to be connected to the internet during activation/ release process.