Omer El Gendy, member of the GEOTEC team, has completed his PhD at Suez Canal University in 17-11-2022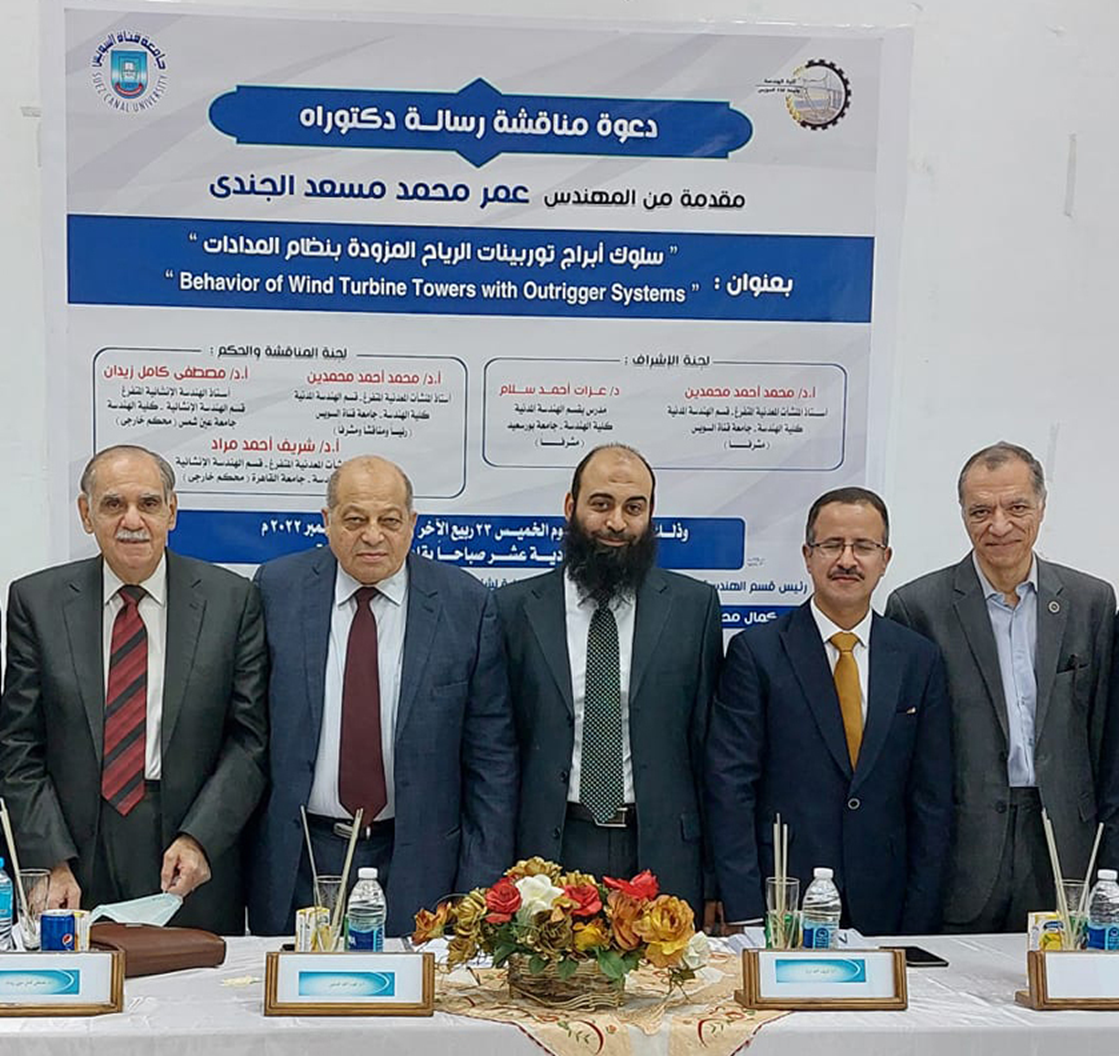 Omar El Gendy mediates the supervisors and examiners, Prof. Mustafa Zidan, Prof. Mohamed Mohamedien, Dr. Ezzaat Sallam and Prof. Sherif Murad
His PhD concerned with the optimal structural design and innovative systems for offshore wind turbines at high altitudes as part of the global focus on new and renewable energies and climate change "Behavior of Wind Turbine Towers with Outrigger Systems". All formulations of the Finite-Elements-Method in the thesis have been new developed to be applicable to large structural systems.

The computer codes of the new formulation will be gradually considered in GEOTEC Office for analyzing, towers and monopiles of any shape.
GEOTEC Office Authors: M. El Gendy and A. El Gendy
GEOTEC Software Inc.
In 2014, GEOTEC Software Inc. was re-incorporated in Canada to continue developing GEOTEC Office suite.
GEOTEC Office Authors:  Prof. M. El Gendy and Dr. A. El Gendy